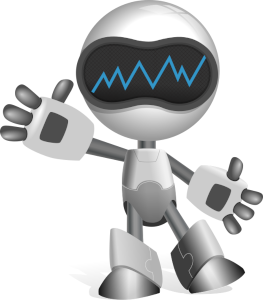 testing leads to failure, and failure leads to understanding
Documentation
There are several ways to find put out more about roboquant.
Tutorial
A comprehensive tutorial, well suited if you are new to roboquant. It comes with many code samples to get you started.
Background
Click here to find out why roboquant was created in the first place and some key benefits.
Howto Notebooks
These notebooks focus on achieving a particular task, like how to integrate with Binance and use its data to run back-tests. You can run them either on your local machine, or use an online notebook provider like MyBinder.org to run them.
To find out more, go to GitHub. Or if you just want to try it without any installation, go to
API reference
The roboquant code API (work in progress).
Community Help
Head over to the roboquant Discord Server if you have questions. If you have not yet joined: join roboquant